So excited to be interviewed by the local news about our environmental practices and products. See a quick video here: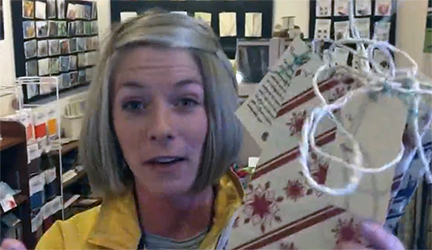 Last month we got a call from the feature editor Mallory Hamel of Standard magazine, a prominent, celebrated design powerhouse. They found our seed embedded wrapping paper and asked if we would send them samples to photograph. We were flattered and excited and of course sent the stock and hoped for the best. The feature turned out so much better than we had imagined. You should have a look here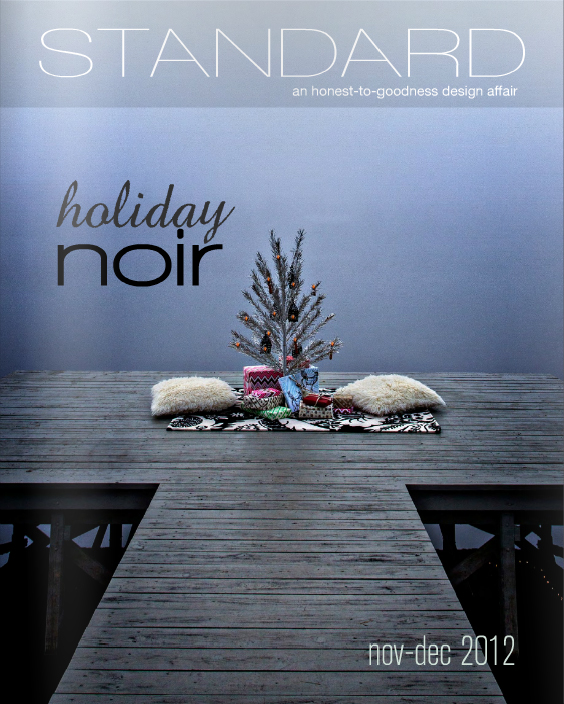 Standard magazine holiday issue featuring Of The Earth seed paper gift wrap
We love how our wrapping paper can be used and saved, reused and finally planted to add oxygen to our environment, closing the circle of life by nurturing new plants from the embedded seeds. Not only is our paper tree free and recycled, it is decorated with vegetable dyes and just right for the holidays. You must have that one (just one?) family member that is hard to shop for. Wrap their gift in our paper and like that kid who plays with the empty box, your friend will spend more time with the paper than what was inside. Come spring time this wrapping paper can be potted or planted outside and with constant watering will produce a garden of wildflowers to celebrate the next season. You can order the gift wrap here
View our 2012 Earth Day Press Release here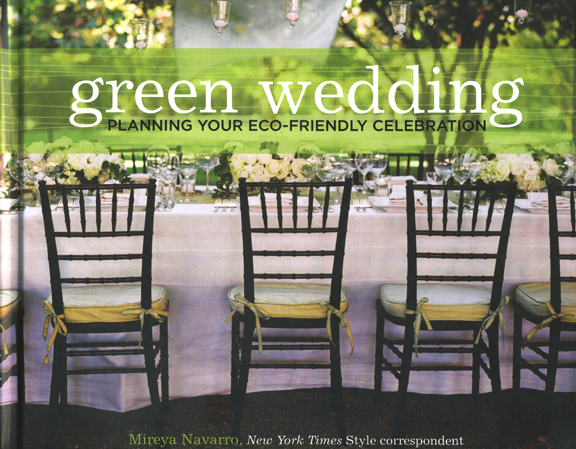 Featured on page 85 and 86 in the invitations section of this 2009 publication, Of The Earth is proud to be one of only four companies nationwide selected for this resource on green weddings.
Green Wedding - Planning Your Eco-Friendly Celebration by Mireya Navarro
December 12, 2008 For Immediate Release
Press Release Word Doc.
Press Release PDF
Extreme Makeover Home Edition - 2009 - Stott Family
We were excited to participate in the ABC show Extreme Makeover Home Edition this fall. Our contribution of handmade papers was incorporated into a piece of wall art with the help of David Duchovny for the "green" build episode. The family in this story had been hit by a brutal combination of fire and health woes. We were happy to be a part of such a well known show and humbled and moved by the presentation of their story. ABC has a wonderful thing in their EMHE show. Not only has this family been lifted up, people around the country are impacted by the good that is done. Some may see typical corporate spending, we see corporate advertising dollars invested in humanitarian efforts. You can see the finished piece by following the links below.
The Stott Family
Family Bio | House Photos
Giant Frame Wall Art
We built a large muliti section picture frame. The frame was 7 feet tall by 14 feet wide. We used materials from the Stott family's old barns. The frame we made was about 3" thick.

Make your own!
Materials Needed:
100 feet of board about 1" to 3/4" thick.
Floral art paper for the backing

Procedure:
1.) Start by building the frame. For the vertical pieces, measure the inside dimensions of your frame. Cut pieces to fit inside the frame and attach. You can make your own call on the spacing between each one.
2.) Next, place the horizontals. This will be more time consuming because for this size frame there will be a lot of pieces. Measure the inside dimensions between the verticals. Cut your pieces to fit inside and attach horizontally throughout the frame. You can make your frame sizes different or make them all the same.
3.) Once the frame is finished we will start on the backing. We used assorted kinds of floral art paper with some texture and real flowers and leaves in it. Turn the frame over to the back. To attach your backing, use a staple gun to go around the edges and staple down the fabric or paper. Use a ruler or straight edge to get the staples straight in the places you are able to see.
4.) Since we used old wood and wanted to leave the color intact, we sprayed our frame with a polyacrylic clear finish. Paint or stain desired color and start placing pictures or anything you want framed.
Because it is a big piece make sure to place hangers in wall studs or something that will hold the weight.
http://abc.go.com/shows/extreme-makeover-home-edition/diy-projects
Sex And The City
Sex And The City loves Of The Earth double faced satin ribbon! This scene, shot while discussing wedding dresses, shows our ribbon swatch card being considered, perhaps for a matching sash? Order your own here.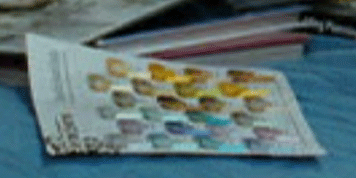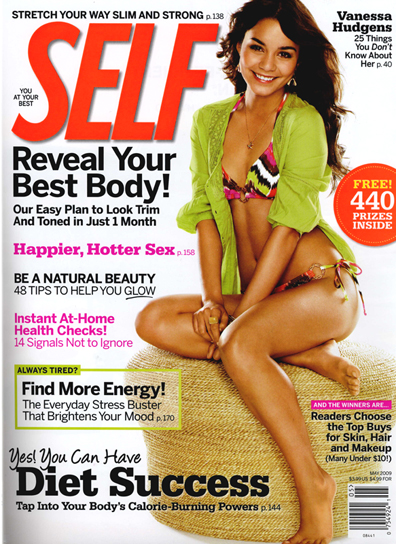 Featured Articles:
How to Plan a Green Wedding (that's more than just a fad)

Homemade Garden Wedding Invitations

Invitations on Plantable Seeded Paper

Looking for eco-friendly invitations? AisleDash has got you covered!

Eco Friendly Wedding Invitations

Wedding Favors that Favor the Planet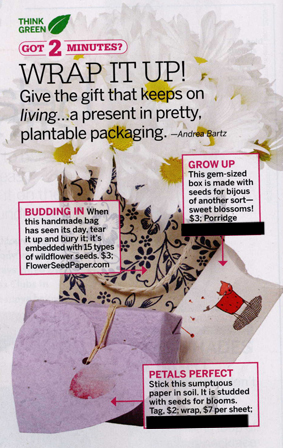 We were featured in an article in Self Magazine! It was in their 15 minutes section and pictured our seeded favor bag. You can find these on our site by clicking here.
Issue: May 2009
Page:32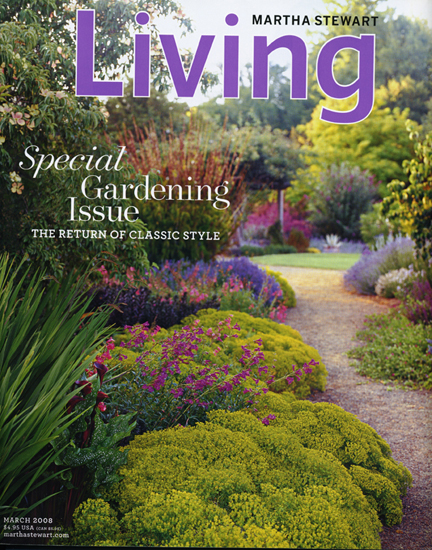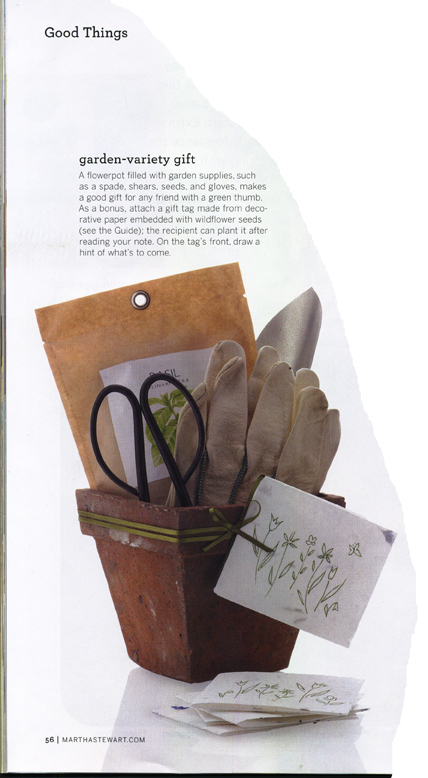 Recently featured in Martha Stewart Living, Of The Earth continues to be a leader in earth friendly recycled and eco-conscious products.
Featured here is our #16S wildflower seed embedded paper cut, folded and printed by the design team at Martha Stewart Living and found here on our site.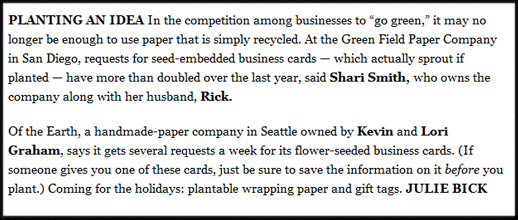 Our seeded business cards were featured in a article in the NY Times on Sunday, September 7th. It can also be found online, you may view the actual article by clicking on the image above. They were mentioning the newest trend of using not only recycled business cards, but seeded ones!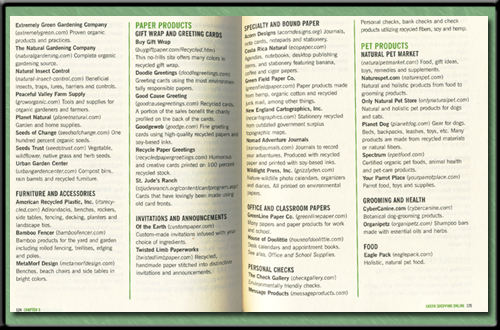 Our custompaper.com site was mentioned in a feature article in Guideposts Magazine. The Article was called "Pass It On" and it listed ways to have a earth friendly wedding. One of those examples was by ordering our "tree free" invitations.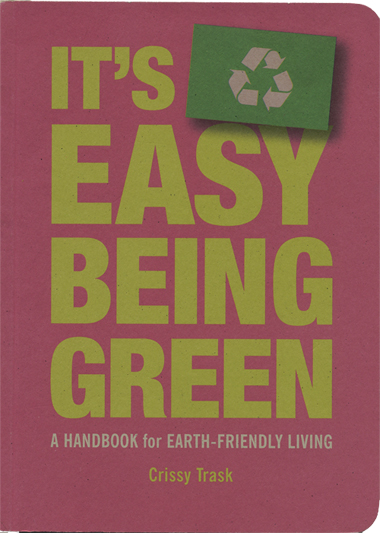 Our custom made invitations were mentioned in "It's Easy Being Green". You can choose from a variety of hand made papers made of post consumer products such as cotton. You also have the choice of eco friendly attachments like Eco-Twist, Fern, and Ribbon.
You can find examples of your Earth Friendly Invitations here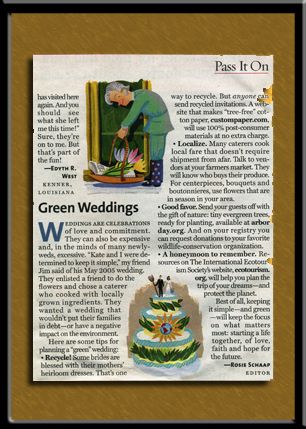 We were featured on Inspired Retailer's website for the 2008 Holiday Season. They highlighted our vegetable dyed eco twist ribbon, and also our handmade eco friendly gift wrap.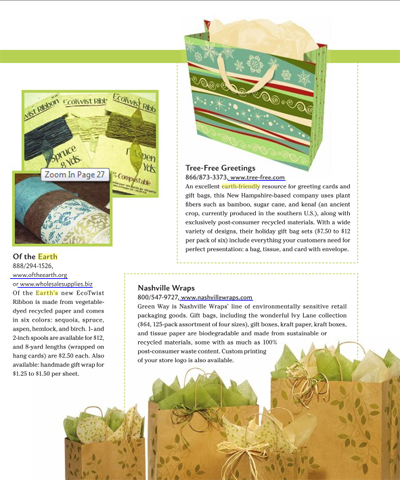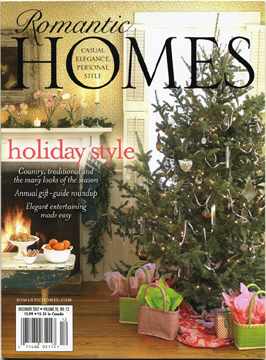 We were featured in the wish list for Romantic Homes magazine, with our Red/Gold recycled paper, Golden Woodcut recycled paper, Blue Bullseye recycled paper, wildflower seed embedded handmade paper and our Earth Satin line of elegant ribbon.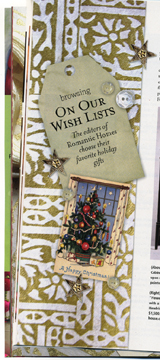 Our customers include
Advanced Finishing Systems
Applied Graphics, Inc
BBDO Atlanta
Bic Corp.
Biome Lifestyle
Blair Graphics
Brookfield Media
Brookstone Candle Co
Bulgari

Carolina Party & Paper
Certified Inc.
Che Bella
Chocolations
Chromatic Lithographers
Conservancy
Contessa Premium Foods
Crown Enterprises, Inc.
Custom Quilting Inc.
DeanHouston, Inc.
Deep Green Living
Dominique Cohen Inc.
Duncan Press
E! Networks
Environmental Defense
European American Business Organization
Event Network Inc.
Fabricut
Falconi Bros., Inc.
FloraCraft Corporation
Fortune Magazine
Foundations, Inc.
Fran Jackowitz Productions
Franceska Schofield
Frette
GCI Group
GE
Ghalia
Gift Baskets Creations by TK
Green Source
Growmark Inc.
Harrington Capital Advisors, Inc.
High-Ho International
Hillson LTD
Home Depot
Human Options, Inc
Hyatt Regency McCormick Place
I Do Graphics
impact events, inc.
Incline to Design
Indie Peace
Ins and Outs Magazine
International Paper
Isola Imports, Inc.
Ivie Inc.
Jesse E. Lyman, Inc
Jim Shore Designs
julibee tea & bee co.
Karlas Card Co.
Kelly Ashworth Design
Kindercraft
Light&Salt Cards
Lindenmeyr Paper
Lori's Natural Foods Center
Martha Stewart Magazine
MediaCOM Inc
Mitaka USA, Inc.
Mulberry Mom Paper Craft Supply
Nature's Way, Inc.
Neiman Marcus
Paces Papers
pacific home inc.
Paper Treasures.
Paperzest
Paul Mitchell
Pennsylvania Environmental Council
PepsiCo
Peresso Tudor Press
Perfectly Natural
Posh Paper
Print Connection
Propaganda Inc.
Prudential
RR Donnelley
Rachel Leigh
Safe Haven
Santos Dumont -770 Elm Street Milford, NH 03055
Sarah Drake Design
Service Machines Inc.
SGDP
Shorewood Packaging
Signature-graphics.com
Specialty Bindery and Printing
Stephanie James Couture
Steve Woods Printing Company
streamlinevents.com
Stuyvesant Press
TargeGen, Inc.
The Anderson Group
Theo Chocolate
Thread Tex Inc
Timber Springs
Time Inc
Todd Johnson Productions Inc.
Tukiaz
USA Environmental Management Inc.
USA Hosts
Vermillion Creative Group, Inc.
Visual Melody, LLC
Visual Print Solutions
Waggener Edstrom Worldwide
Wal-Mart
Western Badge and Trophy Inc.
Wild Child Wear
Wish Enterprises, Inc.
Yahoo!
Of the Earth was founded in 1995 by Kevin and Lori Graham; two people who shared a passion for each other and a passion for the world around them. Lori had just graduated from the University of Washington with a BA in Fiber Arts and Kevin had just left a career as a commercial fisherman in Alaska (both life changing experiences).
In planning their own wedding they discovered they enjoyed working together, both in making the necessary arrangements for a party for 135 people and while endeavoring to make their invitations. They still have some of the original invitation pieces (and have been surprised to learn over the years which friends hung onto them as well) which included a self mailing reply card (handmade), folding invitation card (handmade with flowers applied to the paper), a folding direction card with map (there were two versions of this as their friends received an email reply request - in 1995!!) and a handmade envelope sealed with wax. This amounted to more then three hundred individually formed sheets of paper made one at a time in their kitchen, dining, and living room (picture a one bedroom, 770sq. ft. condo). The kitchen blender was never to be the same (thank goodness for wedding gifts).
On their honeymoon while recounting everything that lead up their big day, they discussed what they wanted out of life and realized that they had an opportunity to make a difference and a living together. In the majority of responses they received on their reply cards there were handwritten notes commenting on how much the invitations were loved. They saw that wedding invitations touch so many people and can have an impact in their choice of words, paper and delivery.
Lori and Kevin realized that by creating a business that embraces our environment with earth friendly practices and an earth focused product, they could reach even more people if they helped other couples to send green wedding invitations. In the intervening ten plus years, their dream has become a reality with more then 1,000,000 people receiving a card or invitation made on paper created by hand with the earth in mind. Of The Earth is proud to continue offering great earth focused products. We are also proud of our efforts to be a low impact business, to encourage our customers to use less paper (we love single envelope invitations and postcard reply cards), to produce paper with recycled/recovered water and to use every practical measure possible to ensure an environmentally responsible workplace. Thank you for sharing our vision.

Our handmade papers are formed one at a time with a mould and deckle. They are made with 100% post industrial waste and are 100% tree free, acid free paper. Embedded in this stock is our unique North American Wildflower seed blend. The seeds will need four hours a day of direct sunlight with constant watering until established. The plants can grow to as tall as three feet. The seeds include Spurred Snapdragon,Tussock Bellflower, Creeping Thyme, Lilac Godetia, Foxglove, Catchfly, Monkeyflower, English Daisy, Red Corn Poppy and Showy Evening Primrose. This blend is specifically designed to allow us to print directly onto the handmade seed paper and for safe propagation across North America.
This card has the text printed on the textured side of our stock, on the reverse is a smooth surface that feels luxurious under your fingertips.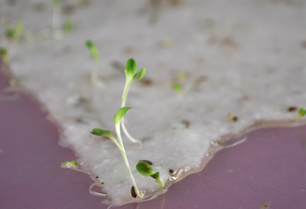 Germination may begin as quickly as one week or may take up to six weeks depending on your regional growing zone and planting depth.  We recommend just 1/4 inch of soil coverage.


Copyright 2023 All Rights Reserved - Of The Earth 7706 Aurora Ave. N, Seattle, Washington 98103
Local/International 206.462.7022, Fax 206.462.7024 Toll Free US 1.888.294.1526
Paper
Invitations
Kits
Ribbon
Favors
Supplies