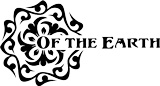 Links to Wedding or Event Components
Many of the wedding supplies shown here and throughout our site can ship to you today. If you need supplies for your event fast please feel free to call your order in to our toll free number. Online orders are processed with the same fast service as phone orders.
Our site is very large and can be a challenge to navigate, here you will find essential environmentally friendly items to help plan and celebrate your wedding or event. We carry an exciting mix of wedding invitations, enclosure cards, and wedding favors. If there is something that you can't find don't be afraid to give us a call. 1.888.294.1526.

Copyright 2023 All Rights Reserved - Of The Earth 7706 Aurora Ave. N Seattle, Washington 98103
Local/International 206.462.7022, Fax 206.462.7024 Toll Free US 1.888.294.1526
Paper
Invitations
Kits
Ribbon
Favors
Supplies