Invitation, paper, and ribbon
We love to send samples! We want you to be completely comfortable with your order before you place it. Judge what the paper, ribbon or invitations look like in person before you make your purchase. Don't rely on a screen to show you true colors.
There are over 800 ribbon colors offered in more than 20 styles: please be specific in your request.
We do not sell, share, trade or otherwise use your contact information for any purpose other then responding to your requests. If you are just interested in seeing what the paper is like, please include the words "paper only" in the box below. International customers, use the fee button please. Our standard invitation sample is the style shown here. Your sample will illustrate our print and paper quality.
.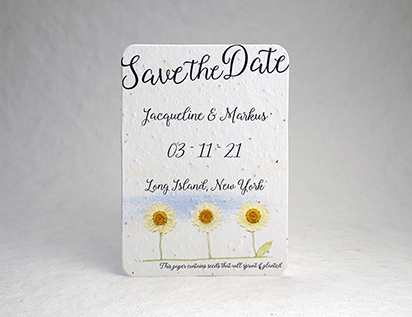 Copyright 2023 All Rights Reserved - Of The Earth 7706 Aurora Ave. N Seattle, Washington 98103
Local/International 206.462.7022, Fax 206.462.7024 Toll Free US 1.888.294.1526
Paper
Invitations
Kits
Ribbon
Favors
Supplies