Earth Friendly Printing
The information found here should be just a starting place for your environmentally friendly choices.
Each of us chooses our own path, make your path one of renewal and respect.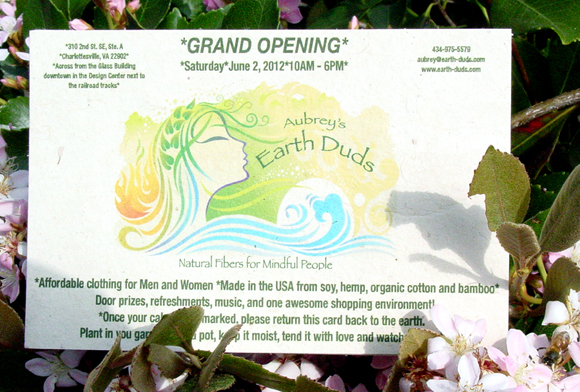 These cards are printed with a soy blend ink and take two weeks to ship from proof approval. Please email your photo ready art for a PDF proof with your order. Larger quantity orders, please contact us for pricing.
4 color print on lotka seed paper cut edge stock
This is priced for our recycled cover stock

Copyright 2023 All Rights Reserved - Of The Earth 7706 Aurora Ave. N, Seattle, Washington 98103
Local/International 206.462.7022, Fax 206.462.7024 Toll Free US 1.888.294.1526
Paper
Invitations
Kits
Ribbon
Favors
Supplies