Abaca Fiber Paper

When we tailor each order to match our client's needs we try to ensure a cohesive look throughout the invitation package. The main focus is always on the invitation card but we want the whole package to blend nicely.
If you want to have more then one flower in your paper, contact us with your flower choices and we will email you a picture of your unique combination at no charge. Since we are able to custom design the handmade paper to suit your tastes we encourage you to make specific requests about the concentration of each floral ingredient so we can better match your vision.
This picture shows a 5x7 section of our larger 18" x 24" full handmade paper sheets. Tearing our paper into the smaller invitation sizes preserves the natural deckle edge look on all four sides of the card. We can provide you with finished invitations or we can sell the components separately in a DIY kit to provide you with the most budget friendly options.
We print directly on the smooth side of our handmade petal paper even if it contains flower seeds (with a few exceptions). We do not print on the textured side of our handmade petal paper but we are happy to print on both sides of our seed papers that do not contain botanicals.
$14.26 - 18 inch x 24 inch sheet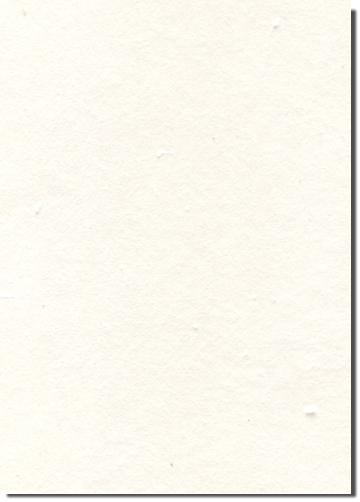 (picture shows a 5x7 inch detail)
As this is made to order there is a 15 sheet minimum.
Our handmade paper is made of 100% tree free fibers and can be 100% recycled at no additional cost. For a small fee they can be plantable and will grow flowers if you include flower seeds as one of your paper ingredients.

Copyright 2023 All Rights Reserved - Of The Earth 7706 Aurora Ave. N, Seattle, Washington 98103
Local/International 206.462.7022, Fax 206.462.7024 Toll Free US 1.888.294.1526
Paper
Invitations
Kits
Ribbon
Favors
Supplies